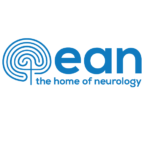 EAN 2019 – 5th Congress of the European Academy of Neurology
Congress Dates:
–
Congress Venue:
Norges Varemesse
Oslo, Norway
About the Congress:
Diagnosis and treatment are increasingly using genetic methods and one purpose of the congress is to highlight clinically useful aspects of genetic medicine in Neurology. But as always, progress in all fields of neurology will be presented and participants will be updated about recent developments and news in clinical neurology.
Special reduced rate
From € 137
Get a free quote
*Limited number of rooms available
Recommended Hotel: Thon Hotel Ullevaal Stadion
Raadhusgaten 7 B, 0151 Oslo, Norway
About the Hotel:
Thon Hotel Ullevaal Stadium is a modern conference hotel directly connected to the Ullevaal Stadium. The hotel has conference and meeting facilities for up to 800 people. Easy access by airbus that runs every 20 minutes, subway 3 stops from the city center. Parking garage in the hotel lower ground floor.
Click here to view a full list of congresses
---