ESPID 2020 – European Society for Paediatric Infectious Diseases
Congress Dates:
–
Congress Venue:
Rotterdam De Doelen ICC
Rotterdam, Netherlands
About the Congress:
European Society for Paediatric Infectious Diseases (ESPID), the biggest conference on paediatric infectious diseases in the world, is coming to Rotterdam in May 2020. This was announced on 1 June 2018 during the ESPID conference 2018 in Malmö. The conference in Rotterdam De Doelen ICC. 2500 participants from over 100 countries are expected to come to Rotterdam for four days.
Special reduced rate
From € 165
General Inquiry
*Limited number of rooms available
Limited rooms available.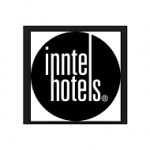 Recommended Hotel: Inntel Hotels Rotterdam Center
Leuvehaven 80, 3011 EA Rotterdam, Netherlands
About the Hotel:
Inntel Hotels Rotterdam Centre combines free Wi-Fi and free entry to an indoor swimming pool with an ideal location in the city centre at the foot of the Erasmus Bridge next to the River Maas, where there is access to a private jetty which allows party boats an taxi boats to moor. It offers modern rooms with scenic views over the river.
Click here to view a full list of congresses
---